PRESENTED BY:

&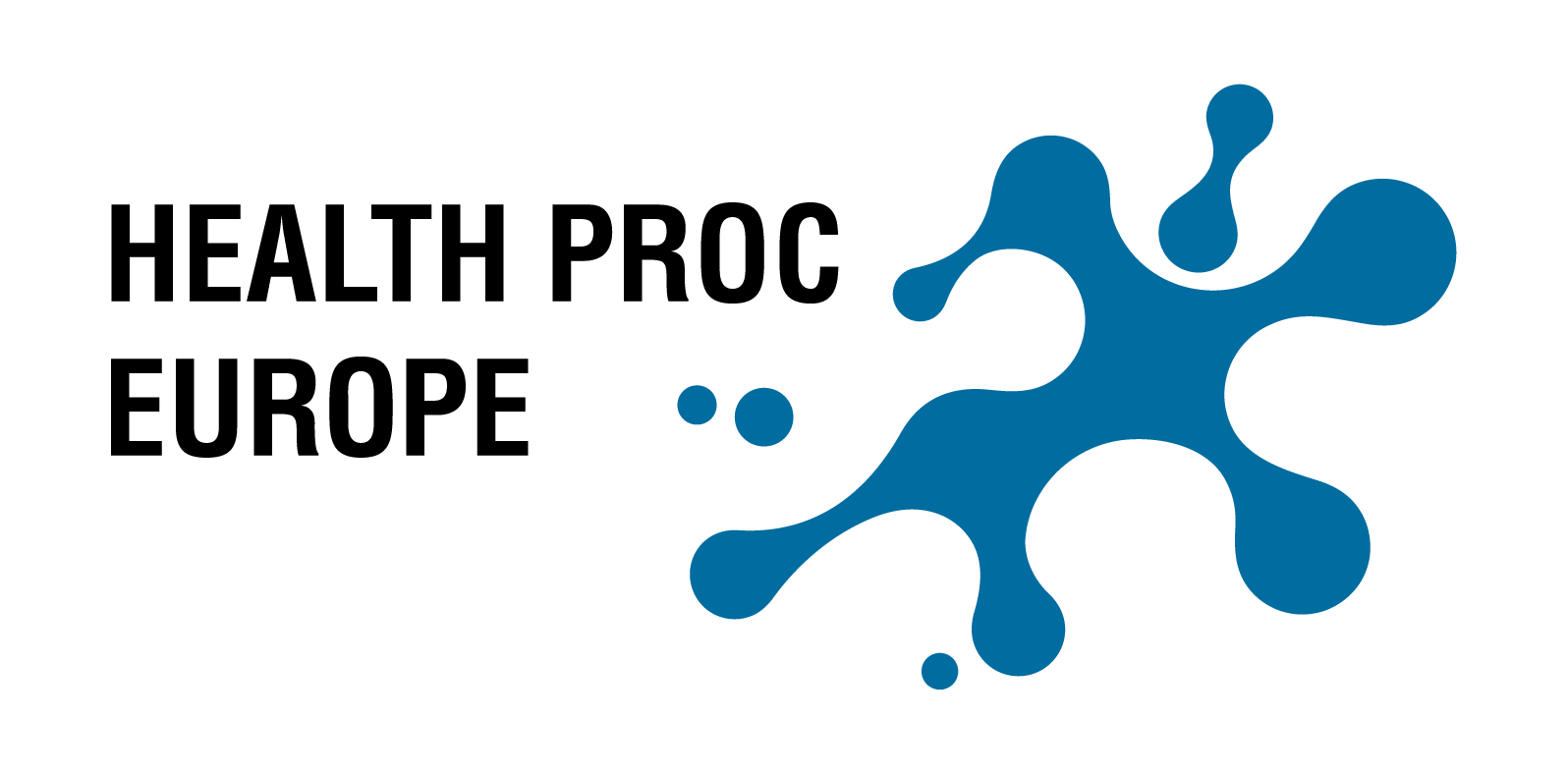 The European Healthcare Procurement Awards 2022
Nomination categories:
Digitalisation & transparency

Sustainability

Innovation & procurement excellence
These awards recognise outstanding professional achievement in the procurement field. Furthermore, they inspire fellow procurement professionals, motivate individuals and teams, and help propel procurement into a more sustainable future by showcasing some of the most innovative, influential solutions and initiatives in the field.
You can submit your nomination in one of the three categories: Digitalization & transparency, Sustainability, and Innovation & procurement excellence. Organisations eligible to apply for these categories are based in Europe and belong to one of the categories listed below:
Hospitals (public and private)

Care homes

Clinics

Group Procurement (Purchasing) Organisations / Central Purchasing Bodies

Research Institutes & Academia

Local Authorities
Entries are now open for the European Healthcare Procurement Awards 2022, which honour the best practice in the field of healthcare procurement. An abstract, maximum one per organisation, can be submitted until Friday 19th August 2022 via the following form: Submission of application.
You can download author instructions – abstract template here - AWARD - Author Instructions VF.pdf.

All abstracts will be reviewed by our international scientific committee, comprised of highly selected European procurement professionals. They will assess all applications based on the provided information, measured against a broad set of objective criteria. The corresponding author(s) of the selected abstracts will be informed by end-August 2022.

Based on the submitted abstract, the Scientific Committee of the Pan-European Healthcare Procurement Summit will select the top three projects and award them with:
DIGITALISATION & TRANSPARENCY AWARD 2022
SUSTAINABILITY AWARD 2022
INNOVATION & PROCUREMENT EXCELLENCE AWARD 2022
The top 3 projects will be announced, and the winner of each category will have the chance to receive a prize and present their project during the ceremony.
All selected abstracts will be published on the Pan-European Healthcare Procurement Summit website and announced via Social Media prior to the event. The author(s) of selected abstracts will be invited to attend the Award Ceremony on 20th September 2022 in the evening free of charge.
In order to attend the full program with access to all sessions and workshops, you need to register on the following link: healthprocsummit.com.

We know that all nominees will have evidence of outstanding performance and we look forward to finding out more about how your inspiring and innovative work is contributing to excellence in healthcare procurement.
SCIENTIFIC COMMITTEE: